What is the Adult Swim trend on Tik Tok?
TikTok is being taken over by the Adult Swim trend, also called the "AS" trend. Here's what it means and what song is playing in the videos. Every week, there is a new TikTok trend. This time, TikTokers are showing their followers how creative they are by making the famous "bumps" from Adult Swim.
Now, if you've never seen or heard of Adult Swim, you might be wondering what the heck it means and why everyone is so crazy about the videos. Don't worry, it's not a sexual trend or anything, but it does make a reference to popular culture from the 2000s, which Gen Z users might not get.
Here's an explanation of the new Adult Swim TikTok trend, along with some of the best viral videos that have been shared so far.
What Does It Mean that Adult Swim Is a Trend?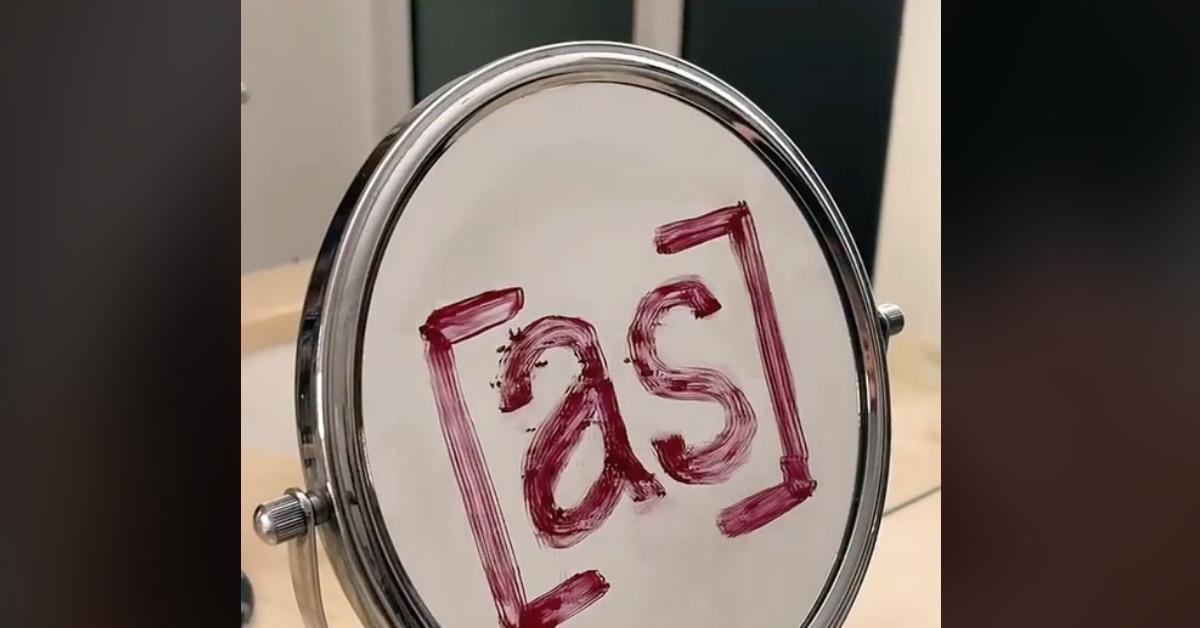 Adult Swim was a block of late-night shows on Cartoon Network. It was where classic animated shows for teens and adults like Family Guy, King of the Hill, Squidbillies, Cowboy Bepop, and Robot Chicken could be found. Well, this is what the trend is all about.
If you watched the programming block from 8 pm to 6 am, you'll remember the short clips called "bumpers" or "bumps" that played between commercials and TV shows. Well, TikTok has taken us back in time with a new trend that encourages people to make bump videos like the ones we used to watch.
Forbes says that the hashtag "adult swim" has been used more than 1.1 billion times and "Adultswimbump" more than 82.7 million times on the social media platform so far. People are making their own bumps in the style of Adult Swim, along with a sound made by a user named Vano 3000.
The song seems to be a remix of BadBadNotGood's "Time Moves Slow," and as usual, people are getting very creative with their videos, which all have a special "[as]" logo. One user even found a way to mix Adult Swim nostalgia with modern TikTok trends, like putting the '[as]' logo into a video of the popular TikTok feta pasta dish. Simply genius!
Read More: What Does "DC" on Tik Tok Stand For? It's Actually Really Easy.
What's going on?
People are paying tribute to "bumpers," which are short videos that are played between Adult Swim shows. These bumpers were short videos with completely random scenes. Usually, the Adult Swim logo was hidden somewhere in the video, or it would just appear at the end.
Channel 4 may have done something similar in the UK, so UK viewers may be more familiar with it. These showed random, everyday scenes that would eventually show the Channel 4 logo.
TikTok users are making their own versions of the Adult Swim bumpers to honor them and the memories they bring back.
Who started the trend and what song is playing in the videos?
The trend and song were made by a user named @supvano, who is also known as Vano 3000. Vano 3000 has made several bumpers inspired by Adult Swim. He also said that Adult Swim's TikTok account was following him on Instagram.
Vano 3000 is a music producer, and the song used in the videos that are part of the trend was made by sampling Time Moves Slow by BADBADNOTGOOD.
The full version of the song that's being used in the trend hasn't been released yet, and Vano 3000 hasn't said when it will.
Read More: Exactly what happened to Dora and Boots? An Analysis of the TikTok Craze
Now, TikTokers are making their own versions of Adult Swim bumps.
TikTok user @manaldotcom's take on the trend was to make fun of the things she did over the summer. "Hey," she wrote as the video's title. "It's the summer break. You're reading for fun, really?"
Just as she's about to settle into a soft armchair with a book in one hand and a pair of headphones in the other, the scene starts to change. "Also" is what the caption says. "It's 6 a.m." At this point, one of the paintings starts to fall off on its own. The [adult swim] logo then shows up in the middle of the screen.
The short video starts with a very close-up shot of the TikToker's face that shows off the glittery grey eyeshadow under her eyes. The way she blinks a lot makes her look sad, if not a little scary.
She writes in the caption, "Don't swallow your words." They don't just make you fat."